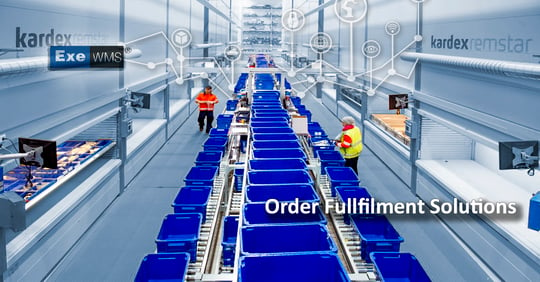 For a successful orders assortment within an e-commerce channel, it is necessary that the conventional assortment changes radically.
Without a doubt, e-commerce has generated various challenges for Distribution Centers due to the level of dynamism and unpredictability in the behavior of their orders. As we know, any product can be requested at any time, opening up the possibility that a low-rotation product may become high-rotation.


That is why to optimize the assortment of orders within e-commerce, it is essential to treat it as a different channel, in which a high flexibility of operation is demanded, since the waiting tolerance is minimal by customers.
The moment you request a product is the time to start filling. Queue assortment orders do not apply to this channel, since consumers practically expect to receive their products the same day.


For this reason, today we want to share three essential measures that you must consider to optimize the assortment of orders within your e-commerce channel:
1. Evaluate actual infrastructure
Since the basic premise within e-commerce is to ensure that products reach the assortment area as quickly as possible, it is necessary to verify that your WMS (Warehouse Management System) has the ability to instantly drive the orders received to the channel of distribution.
In the same way, you must ensure that the automatisms that you operate within your DC are prepared to receive and process orders with agility and precision through communication between software.
2. Review picking strategy
Reviewing your current picking strategy is also important to assess whether it is the most convenient for the dynamics of your e-commerce channel or, if it is necessary to change it to another such as parallel picking, badge picking or serial picking.
3. Implement new technologies
Of course, implementing new technologies that streamline the assortment of orders is essential when it comes to e-commerce. Some of the most recommended are:
picking technologies: pick to light, put to light and pick cart
Sorters or classifiers
Good-to-person solutions

With these technologies, your operation will reach the level of flexibility, agility and precision that the assortment of e-commerce orders demands.

At G.I.Eicom we want to help you boost the productivity and competitiveness of your company. We have more than 35 years of experience designing and implementing intralogistics engineering projects that optimize operations in Distribution Centers.
Get up close with the experts!