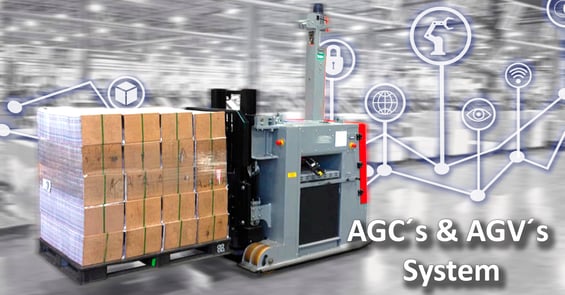 What all production plants demand in order of lines is to minimize waste, optimize time and never stop the same lines due to factors of an operator, so optimizing your processes results in the necessary solution to meet the demands of today inside your production plant.
Through the redesign and optimization of your processes you will reduce downtime and that production lines are always at maximum productivity power. In order for you to start optimizing, you must consider all the end-of-line processes in order to automate them in the best possible way in terms of handling the finished product.
This automation can occur in the handling of line consumables so that they are carried automatically such as cartons, labels, bottles, etc. Many times the way to automate the processes of refilling the production lines is through AGV's or AGC's, providing benefits such as:
Bring versatility to operations
Do not depend on the human factor
Provide flexibility and adaptability
Avoid stoppages in lines
They do not require major fixed installations
Generate greater productivity and ergonomics
It is through the implementation of AGV's that you can automate and let depend on the human factor for the productivity of your production. In addition, the output of the finished product becomes as efficient as possible so that you have space available for everything that is the other activities you need such as quality control, machine inspection, among other tasks.
To be able to get the finished product as quickly as possible, it is necessary to implement a conveyor system and the palletizing system that is normally and preferably automated.
In G.I.Eicom we have the best option to optimize the processes within your production plant, do not wait any longer and contact us, we would love to give you the best advice to find the ideal solution for your needs.