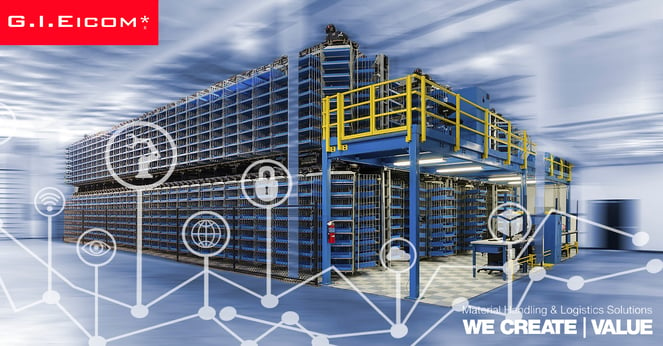 Normally within the logistics area many times that are required to invest in storage systems, but not efficient square meters, but the height. According to your automatic storage requirements, whether on a pallet, box or item level, it is possible to determine which are the best technologies you can implement in order to meet your most specific needs.
According to these, it is possible to stipulate in a better way what type of solution will have to be implemented to be able to give you the best benefits and to be able to completely cover your needs. For this, it is essential to make an analysis of the SKUs that are managed to determine the selectivity that your operation requires against storage density.
The implementation of automatic warehouses is extremely effective since these are adapted to the needs of the product in addition to giving you homogenization in all that are the storage processes.
Uniload ASRS. It is an automatic system that takes and delivers products within a warehouse; either in process, production or assembly plants, or in its distribution centers. It consists of cranes or precision robots, which can run great distances and great heights quickly, to provide high density and high storage capacity.
Miniload ASRS. Its function is to store and stock the boxes according to the requests made by the system, updating the information in real time. The miniloads handle average product flows and can be installed in cold or clean rooms.
ASRS multishuttle. This automatic storage system is made up of small cars that move along racks allowing containers and boxes to be taken and left quickly and selectively; thus becoming a machine that delivers orders with extraordinary efficiency and effectiveness with the permanent updating of inventories and tracking of processed orders.
In this way, automatic warehouses give you benefits such as:
Transport speed
They adapt to the need for extraction
Homogenization in everything storage processes are
These are some of the benefits you get, ideal to continue with the store you require without compromising the space you have. In G.I.Eicom we have the best solutions for all your needs and our team of experts can certainly help you to specify these to give you the best option. Do not wait any longer, contact us.