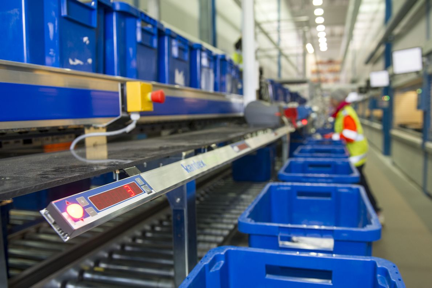 These three systems are specific to assortment. They are useful for pick up items or boxes and place them into a specific order.
The characteristics of each one, as well as their suitable industry and kind of products are following described:
Pick to Light
Pick to Light Works through a lighting display and a scanner that controls the operation. Usually, Pick to Light is characterized because the number of SKUs is fixed but the quantity of orders to be assorted can be infinite.
It is normally used for assortment lines of the beauty industry, where several numbers of orders are required by the associates or sellers.
Put to Light
Put to Light also Works by means of lighting displays. It is characterized because the number of orders to be assorted will be always fixed but the quantity of products can be variable and infinite; i.e. it Works with different kind of products.
It starts when the products arrive; then, operators scanned them and placed them in different orders as required.
Both Put to Light and Pick to Light are tolls that work with density; in other words, one product can be next to the other without causing any confusion or problem since each one has its own indicator to be distinguished.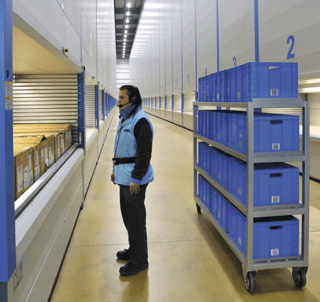 Pick to Voice
Pick to Voice system it is controlled by a radio-frequency terminal with a headset for receiving instructions by voice.
Pick to Voice works as follows:
- The operator is notified through the headset which order is going to assort.
- Then, the position within the distribution center is notified (aisle and depth).
- The number of items to be assorted is confirmed.
- The operations are controlled by the software.
It is commonly used in industries with high volume of products, such as boxes or pallets. It is not recommended for items' assortment; however, it can be used in slow flow mode.
The priority of GIEICOM is to provide the best solutions that result in the highest productivity, competitiveness and ergonomics rates. Let us analyze your operations in order to prepare the accurate proposal and simulation and finally, implement the best solution for your business.
Learn about us. It will be a pleasure to help you!