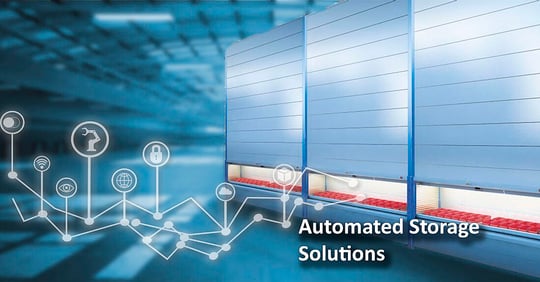 If space and control problems are occurring in your raw material warehouse, it is essential that you look for an Automatic Storage and Retrieval Systems (AS / RS) solution, that is, automated storage and retrieval, that allows you to optimize storage spaces. Your warehouse without affecting the productivity of your operation.
The optimization of spaces nowadays means that the traditional storage system based on racks or shelves is replaced by more sophisticated AS / RS solutions, such as:
Vertical Lift Module (better known as Shuttle XP)
Vertical carousels
Horizontal carousels
With these types of solutions you can obtain savings of up to 80% of area, since everything that was spread in a certain area under a conventional storage scheme, is reduced to a compressed space.
Likewise, according to the configuration that is given to the AS / RS solutions, these will provide you:


Greater productivity


Greater space available to grow with new production lines (in manufacturing plants)


Higher Return on Investment


Timely control of your inventories in real time


Successful link to the Manufacturing Resource Planning (MRP) of your plant
For this reason, it is of utmost importance that you search for a provider specialized in the design and implementation of intelligent AS / RS solutions.
At G.I.Eicom we know that the results achieved depend on the quality of the analysis prior to installation. For this reason, we carry out an arduous analysis on the quantity of products and orders that are handled within your manufacturing plant, as well as on the space provisions to determine the optimal solution according to the type of rotation (low, medium or high).
Our AS / RS systems are based on the "Good to person" model of solutions to minimize waiting times and distances traveled within the warehouse.
We have more than 35 years of experience offering comprehensive warehouse automation solutions. Contact us! Our team of experts will be happy to assist you.