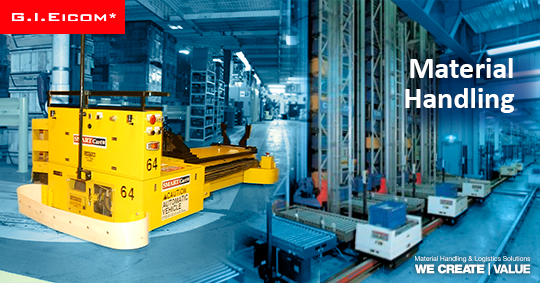 To ensure a successful supply chain within the automotive industry, it is essential that each of the Tier Suppliers (Tier 1, Tier 2, and Tier 3) live in complete sync with the automotive assembly lines.
For this purpose, the use of cutting-edge technologies for the handling of finished products becomes essential to guarantee a supply of parts in a timely manner, and thus avoid delays or stoppages in general production.
Which technologies are the most recommended for handling finished product of a Tier Supplier?
Automatic storage systems


Automatic storage systems are ideal for finished product handling operations within the Tiers manufacturing plants, since they facilitate having a hierarchy and a sequencer of the parts that are shipped.
Whether you need to store small, medium or large parts/pieces, there are different types of automatic storage solutions capable of fully adapting to your requirements, giving you the highest degree of security and control in your products.
AGVs (Automated Guided Vehicles)
AGVs are a great tool to move materials from the finished product warehouse to the areas where they are required, safely and at the right time.
Both automatic storage systems and AGVs are driven by intelligent flow control software (WES/WCS), allowing you as a Tier Supplier to be in sync at all times with the requirements of automotive assembly lines.
This is how the combination of both technologies constitute the perfect solution for an effective finished product management; ensuring a timely, efficient supply with the minimum error rate.
Boost the competitiveness of your company!
At G.I.Eicom we are experts in the design and implementation of automation solutions for optimized finished product handling.
Our firm commitment to innovation, personalized attention and the use of state-of-the-art technologies constitutes us as the leaders in the sector. Contact us and let us advise you on finding the best solution for you!