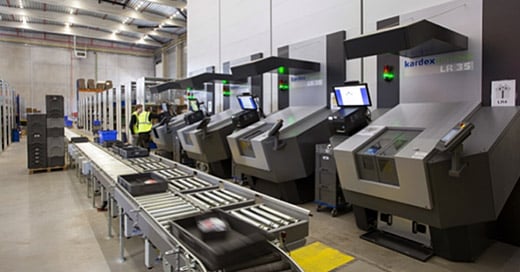 There are many challenges that are presented day by day in the retail industry. One of the main problems is the time optimization in the assortment area. That's why in this blog we show you the three main scenarios that you face and how to fight them. Let's watch them!
To optimize the timing in the assortment area is required:
1. The information to be assorted need to arrive as fast as possible to the operator
In order this happen, what we do is to revise which process can be optimized within the internal software, so that according to how the orders arrive, it is delivered to the operator as soon as possible.
To optimize the processes is used WES (Warehouse Execution System), which is the one that provides mobility for all processes of automated picking.
2. Streamline the time it takes for an operator to fill the order
In the assortment area it is important that people optimize the movements and travel times within the distribution center. For this it is necessary to determine if your products are susceptible to optimize with Good to Person Technologies, responsible to send the product directly to the person, taking advantage of the time to the maximum.
If all your products are not suitable for Good to Person Solutions it is important to determine what other technology can be implemented, such as Picking Technologies: Pick Car coupled with a Pick to Voice, among others, which give you an assortment activity more effective with a lower error rate.
3. Shipment and consolidation of the product to be stocked
It is necessary to determine how much the software helps the supplier for consolidation to be done as quickly as possible. The software must help the boarding process to be in accordance with the first entries being the last exits. This ensures that the delivery times of the merchandise to the retail store are as fast as possible.
Here are some tips that we can implement in your distribution center to meet the market demand.
At G.I.Eicom we have the best solutions that respond to your specific needs, come with our experts