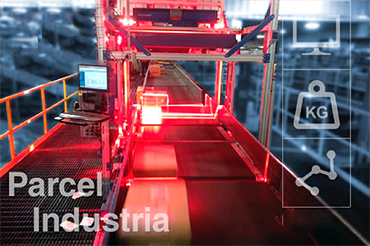 In the courier and parcel industry, where a high flow of products is generated from hundreds of places that are directed to hundreds of destinations, it requires high speed and precision systems to offer a quality service.
That is why in G.I.Eicom we ensure that your intralogistics processes are the best in the market by giving you 3 benefits that will boost your industry to be able to handle any package with the effectiveness you require.
Singulator System
We have systems that allow you to make the uniqueness of the products and bulk type food. This means that we have systems that automatically order the product in a single line for classification.
So the product can be collected at random, thus offering a solution for people who are working in the HUB do not spend much time ordering products within it.
Volume and weight control
In G.I.Eicom we offer you a volume and weight control system that allows you to recover the investment of the clients, because it validates that the information that was declared by the client coincides with what is going to be transported.
So, thanks to this system you ensure you are transporting verified products and if necessary a rate adjustment, this could be done since you will have the necessary information to do the verification.
Sortation system
This system allows you to classify your products to multiple destinations with Cross Belt type systems, which is very versatile, same that can be conceptualized in a linear way or a loop shape. This represents an advantage and savings in space costs and additional operation, have the ability to mobilize very high flows.
You can distribute your products on routes and allows you to manage different configurations (morning and evening) depending on the needs you require.
These are some of the benefits that we can offer you in GIEICOM besides that we have the ability to solve any need you have regardless of sizes, shapes, weights or flows, do not wait any longer and get in touch with one of our experts so they can develop the best solution for your nee